Theater program opens doors for aspiring performers
by Alex Hancock, UW-Madison Division of Continuing Studies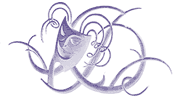 Wisconsin's aspiring theater performers and technical staff can hone their skills and gather important professional advice through a program that puts them in touch with pros in the business.
Now in its 28th year, Theatre Auditions in Wisconsin brings producers to Madison from the upper Midwest and beyond. Producers audition actors, singers and dancers and interview technical, design and management staff.
"It's an amazing opportunity for aspiring actors and technical practitioners," says Miranda McClenaghan, the new director of continuing education in theater for the University of Wisconsin-Madison's Department of Liberal Studies and the Arts and coordinator of Theatre Auditions in Wisconsin. "In one day, you can be seen by almost two dozen theater producers from some of the best companies in the Midwest."
This year's companies, festivals and fairs include Milwaukee Rep, American Players Theatre, Peninsula Players, Bristol Renaissance Faire and many others. Also attending are representatives from the Santa Fe Opera and the Utah Shakespeare Festival, both of which will be interviewing technical personnel only.
"Theatre Auditions in Wisconsin is intended for experienced actors, singers, dancers and production staff who have not yet achieved professional status, but are ready to undertake the production commitment with a professional approach," McClenaghan says. Performers and technical staff are expected to be well prepared for their auditions or interviews. To assist in this preparation, Theatre Auditions in Wisconsin offers a series of workshops providing one-on-one training from theater veterans, many of whom will be representing their companies at the auditions.
Brent Hazelton of Milwaukee Rep returns to the Workshop Day to work extensively with actors on prepared audition material during the Audition Master Class. Preparing for the Classical Audition, led by David Daniel, aids those seeking work in classical theater. Daniel is coordinator of educational programming for American Players Theatre in Spring Green. Those considering the professional actors' union will be interested in the Professional Theatre from Fiction to Fact workshop, presented by Kathryn Lamkey, central regional director of Actors' Equity in Chicago.
Other workshops focus on musical theater auditions, dance audition techniques for both dancers and non-dancers, and on individual portfolio reviews for designers, technicians and management personnel. As an added benefit to the workshop series, participants receive two one-hour passes to observe the auditions on Saturday, Feb. 14.
Workshops take place from 12:30 to 5:30 p.m. on Feb. 13, and auditions are from 9 a.m. to 4:30 p.m., with callbacks beginning at 5 p.m. on Feb. 14. The registration deadline is Feb. 6. One workshop costs $12, two or more cost $21; on audition day, one audition category (actor or actor/singer or dancer) costs $18, two or more categories cost $30; technical interviews cost $30 ($36 if you also sign up for a performance audition). Members of Actors' Equity are not allowed to audition.
For more information about any aspect of the program, contact Miranda McClenaghan via e-mail at mcclenaghan@dcs.wisc.edu or by phone at 608-265-8041. Further program information can be found on the Department of Liberal Studies and the Arts Web site.